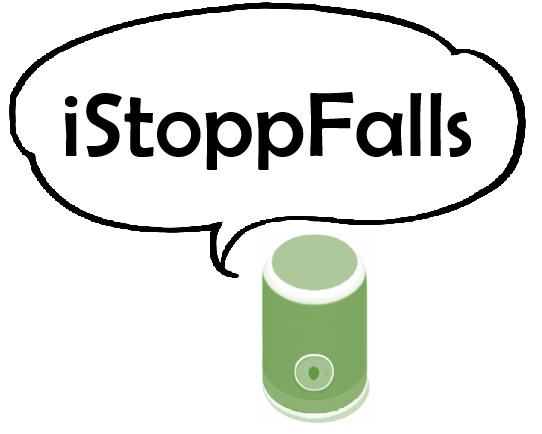 Falls are a significant safety issue in healthcare settings, particularly for the elderly population and those with cognitive impairment, who are at an increased risk due to the projected increase in life expectancy (1). Statistics show that 35% of individuals aged 65 and older experience at least one fall per year, and there are approximately 600,000 falls globally each year that result in death (2). The fall rate in hospitals ranges from 3.5 to 18 falls per 1000 occupied bed days, with 3 to 37% of patients experiencing a fall during hospitalization (3).
The use of speech assistants for fall prevention in older adults is an area of research with a gap, as there is limited literature on this topic (4). The implementation of a bed exit sensor in combination with a smart speaker is intended to address this issue and support the elderly population and those with cognitive impairment in preventing falls. Balaguera et al. (2017) reduced the incidence of bed falls among patients in healthcare settings by using a bed-exit-sensor combined with an audible message.
In conclusion, the proposed project aims to address the significant issue of falls in healthcare settings, specifically for older adults and individuals with cognitive impairment, through the use of a bed exit sensor and a smart speaker. The goal is to investigate the potential use of speech assistants as a tool for fall prevention and determine if they can be used as a distraction to give caregivers more time. Meanwhile the language and statements used by the speech assistant should be adapted to the cognitive abilities of the patient. The project will also determine a bed exit sensor to use, with a focus on low-cost options due to resource limitations.
A project at the St. Pölten University of Applied Sciences
Master Program Digital Healthcare
Project Coach: FH-Prof. Andreas Jakl, MSc
Team members:
Magdalena Druml
Flora Hamar
Ines Seidl
Usmani S, Saboor A, Haris M, Khan MA, Park H. Latest Research Trends in Fall Detection and Prevention Using Machine Learning: A Systematic Review. Sensors (Basel). 2021;21(15).
Schoberer D, Breimaier HE, Zuschnegg J, Findling T, Schaffer S, Archan T. Fall prevention in hospitals and nursing homes: Clinical practice guideline. Worldviews Evid Based Nurs. 2022;19(2):86-93.
Cooper K, Pavlova A, Greig L, Swinton P, Kirkpatrick P, Mitchelhill F, et al. Health technologies for the prevention and detection of falls in adult hospital inpatients: a scoping review. JBI Evid Synth. 2021;19(10):2478-658.
Kosse NM, Brands K, Bauer JM, Hortobagyi T, Lamoth CJ. Sensor technologies aiming at fall prevention in institutionalized old adults: a synthesis of current knowledge. Int J Med Inform. 2013;82(9):743-52.