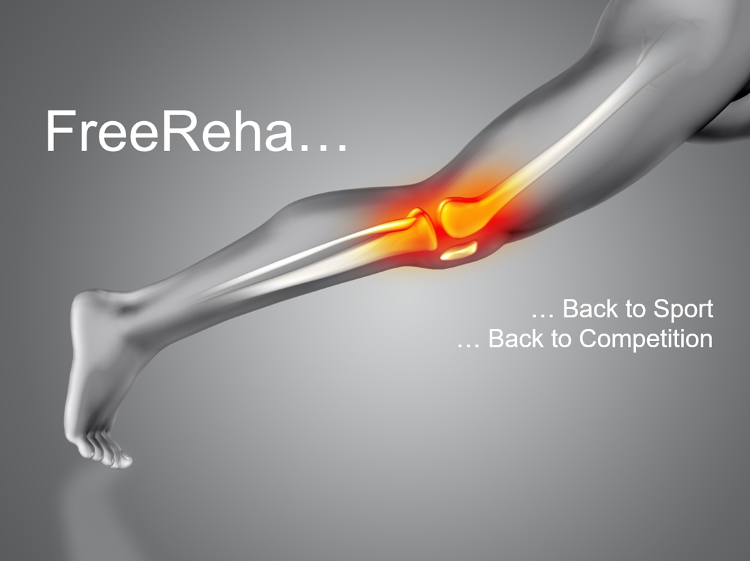 Knee injuries are common and particularly seen in contact and impact sports. Unfortunately, many of the athletes experience a second knee injury or do not reach their preinjury performance level.
The literature review showed that evidence-based rehabilitation programs as well as knee injury prevention programs exist. However, the adherence to the program is a crucial aspect that could determine the success or failure of rehabilitation.
FreeReha should support athletes after a knee injury to pursue their rehabilitation in the late stage by providing an interactive setting. The aim is to reduce the re-injury rate and help them find a safe way back to sport.
The project deals with the following: Does real-time feedback in form of voice feedback (chatbot) and real-time visualizations (digital body markers) and/or matchmaking increase the adherence of test subjects to a training program.
A project at the St. Pölten University of Applied Sciences
Master Program Digital Healthcare
Project Coach: FH-Prof. Romana Bichler, PT MAS
Source:
Arundale, A. J. H., Bizzini, M., Giordano, A., Hewett, T. E., Logerstedt, D. S., Mandelbaum, B., Scalzitti, D. A., Silvers-Granelli, H., & Snyder-Mackler, L. (2018). Guideline_Exercise-Based Knee and Anterior Cruciate Ligament Injury Prevention. Journal of Orthopaedic & Sports Physical Therapy, 48(9), A1–A42.
Widhalm, H. (2017). Kreuzbandriss. ÖÄZ (Österreichische Ärztezeitung), 18, 22-28.