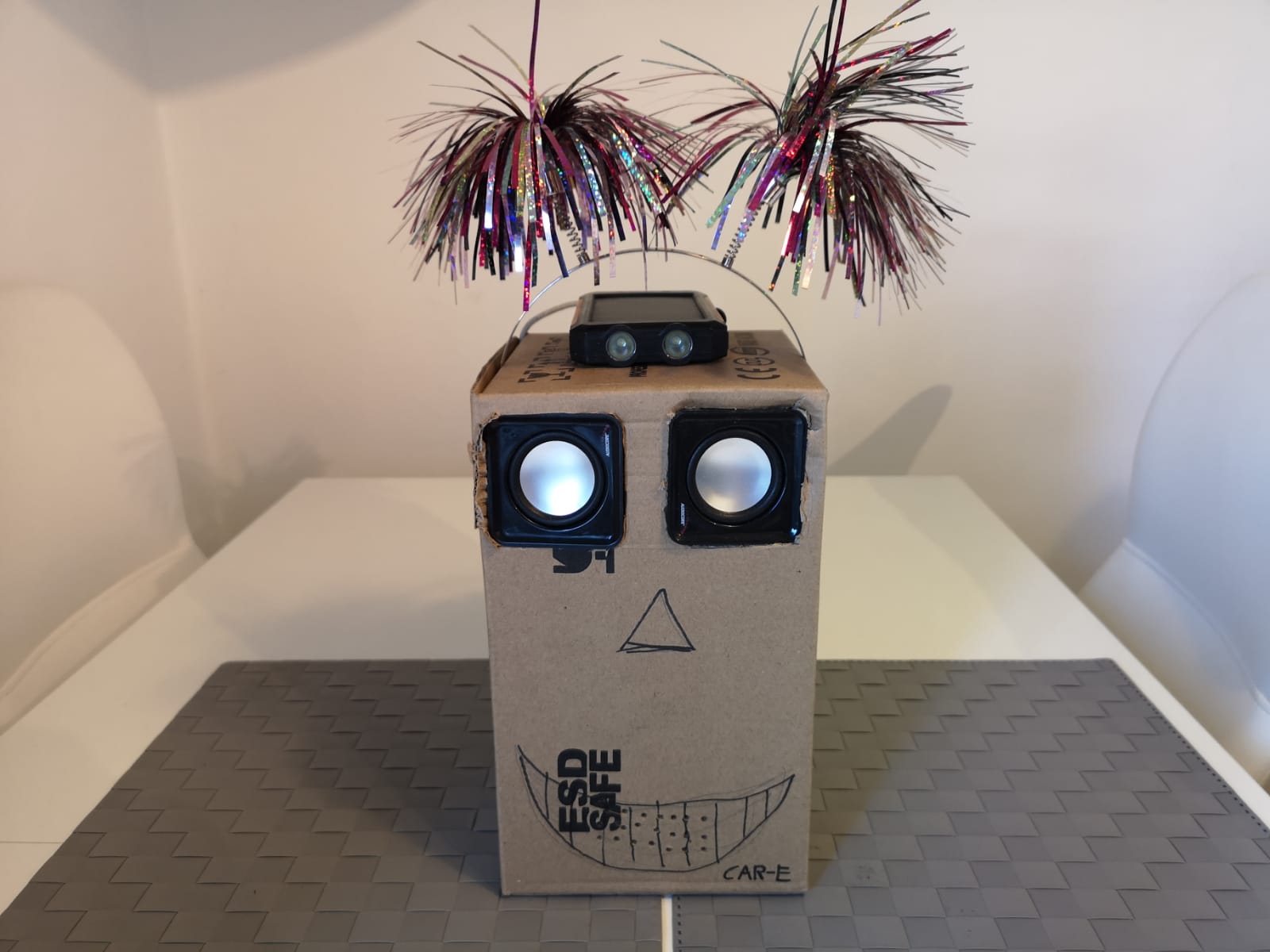 Looking over the past decades and into the future, we are witnessing a global shift towards an increasingly ageing population. Alongside this demographic shift, there has also been the challenge to provide adequate care facilities to ensure the well-being of the elderly. This also explains the rising number of home nursing and home-care, which can be more cost-effective and monitored remotely by the nursing personnel.
At the same time, there have been numerous advantages in the field of natural language understanding. This project focuses on a patient-centred solution which intents to tackle the challenges of social isolation and support healthy and active ageing with the help of an interactive voice agent.
We developed an open-source solution running on a raspberry pi, that understands the user in English and German, can play the local news, inform the user about the current weather and COVID19, interact with the care personnel over a dashboard and communicate with family members over mobile via telegram app.
Update End of 2nd Term
Beginning prototype development, at the beginning of March 2020, Bianca Bichler and Corinna Karlovits joined the Car-E project team.
With the Covid-19-Crisis in full effect during development of the Prototype, the team decided to progress Car-E in two directions:
Assist the elderly to stay up to date with latest Information and measures regarding Covid-19
Support communication between patients and working staff in stationary or mobile health care institutions (e.g. Hospitals, nursing homes, …)
Current Status
fully functional prototype based on a Raspberry Pi and Mycroft (open source voice assistant software)

implementation of topic-relevant "speech trees" (created and tested by the team)

automatically retrieve and verbally communicate latest information regarding Covid-19

functional backend for administrators to distribute relevant information to patients via Car-E

Verbal Input to Telegram Messenger communication function
A project at the St. Pölten University of Applied Sciences Master Program Digital Healthcare.
Coach: Andreas Jakl, MSc.