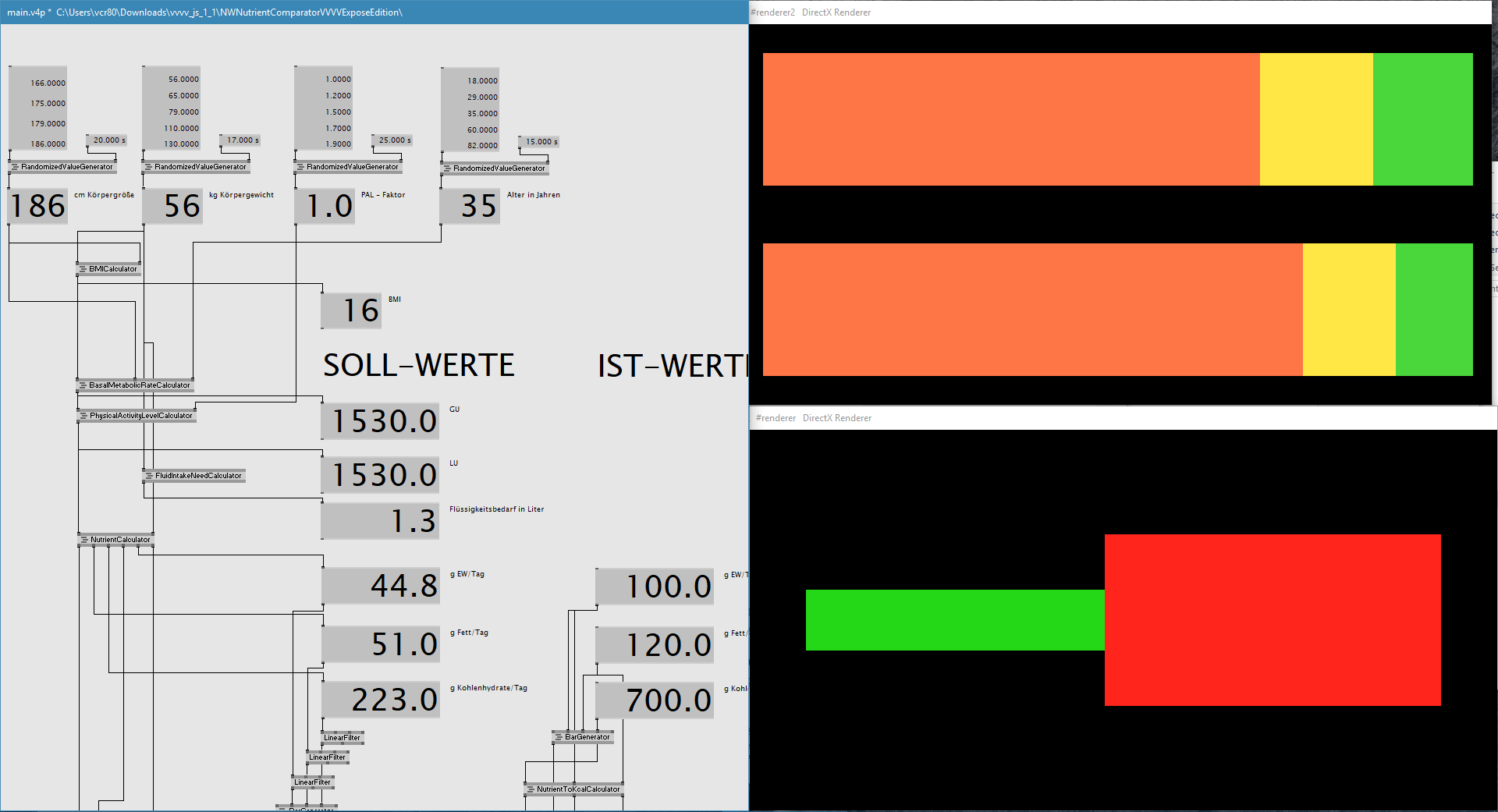 In order to facilitate the process of comparing recommended nutrients with the nutrients actually eaten by a patient this VVVV-patch calculates, using the Harris-Benedict-Formula, the suggested nutrients and compares them with the values entered by a dietitian. It visualizes the results and help the patient understand the difference.
Methods
Harris-Benedict-Formula
BMI Formula
PAL-Formula
Process in Detail
After the dietitian entered weight, height, age and PAL-Factor of the patient in question, a subpatch will then calculate the BMR, BMI and PAL and finally the carbs, fats and proteins needed.
Those values are then displayed as a bar chart in a renderer. Using the actual fats, carbs and proteins consumed by the patient (those values are calculated by dietologist using complex applications), a comparing bar chart is created.
Using the previously calculated PAL and the values calculated by the dietologist off-patch, a second bar chart compares the consumed calories vs. the recommended calories.
Discussion
Limitations
No differentiation between male and female patients
No possibility to overrule calculated nutrients
Future
Shift UI to the renderer for better usability
Measure height and weight using sensors like a Microsoft Kinect
Add possibility to overrule calculated recommendations
Further Reading
Watch the demo live at build.well.being!
Check out the corresponding GitHub repository: nitricware/NWNutrientComparatorVVVV