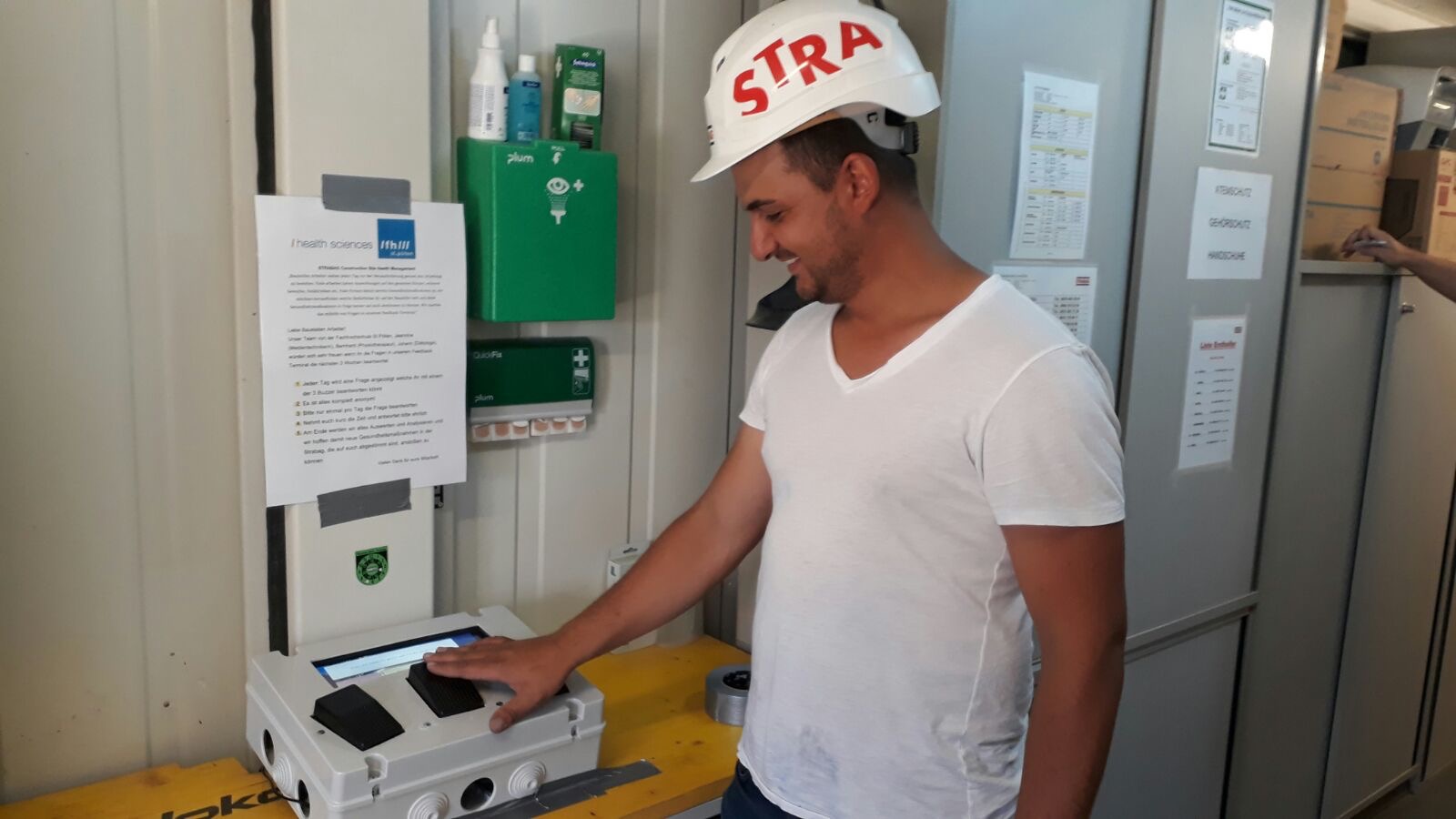 Construction workers are exposed to daily professional and health challenges. Their profession can have a negative impact to the whole body and its health. This includes the lifting of heavy loads, which is mainly an issue for the joints and the body itself, the risk of accidents on the construction site and the circumstance working in all different kinds of weather conditions. In the meanwhile, some construction companies offer health-promoting measures, but these are not used in most cases. In some cases, the workers are concerned about the fact that health-promoting offers have the disadvantage that they are known to have health problems and could lead to a possible termination. Health promotion is designed to help people maintain their health holistically. To find out which health-promoting measures are appropriate for construction workers and then make use of them, this is made by means of a questionnaire embedded in a buzzersystem.
Buzzersystem:
Screen connected to three buzzers
Questions easy to read on first sight
In passing to answer
The project was very well received by the company and the construction workers themselves.  A lot of useful information about the difficulties and daily challenges on the construction site could be collected. For this reason, the project will continue. The knowledge gained should be expanded with the help of a further survey and additionally the health literacy of the construction workers should be strengthened by information from the Buzzersystem.
A project at the St. Pölten University of Applied Sciences
Master Program Digitale Healthcare
Project Coach: Romana Bichler, MAS
Project Members: Johann Grassl, Jeannine Vodicka, Bernhard Weis