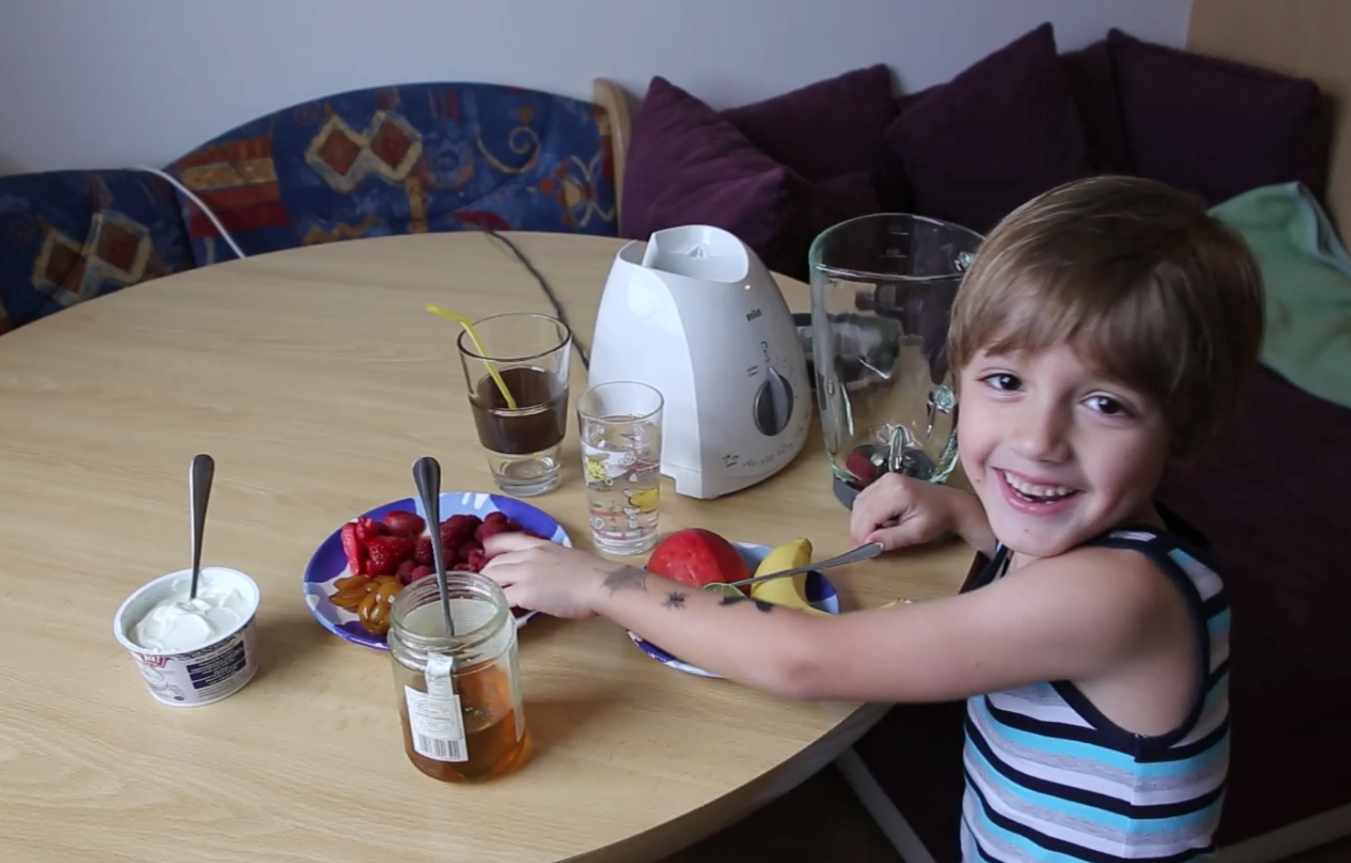 Elias mixes a power drink for children. Rich in vitamins and very delicious!
Ingredients are mainly fruit and yoghurt.
Simply imitate – you will see – tastes wonderful and is also healthy.
ingredients:
lime, apple, banana, raspberries, strawberries, yogurt and water.
All you need to prepare is a blender and a glass.
Elias shows you how to do it quickly and correctly.
The Powerdrink contains many vitamins and keeps you fit.
Enjoy your meal.
A projekt at the St. Pölten University of Applied Sciences
Master Program Digitale Healthcare
Project Coach:  Matthias Husinsky