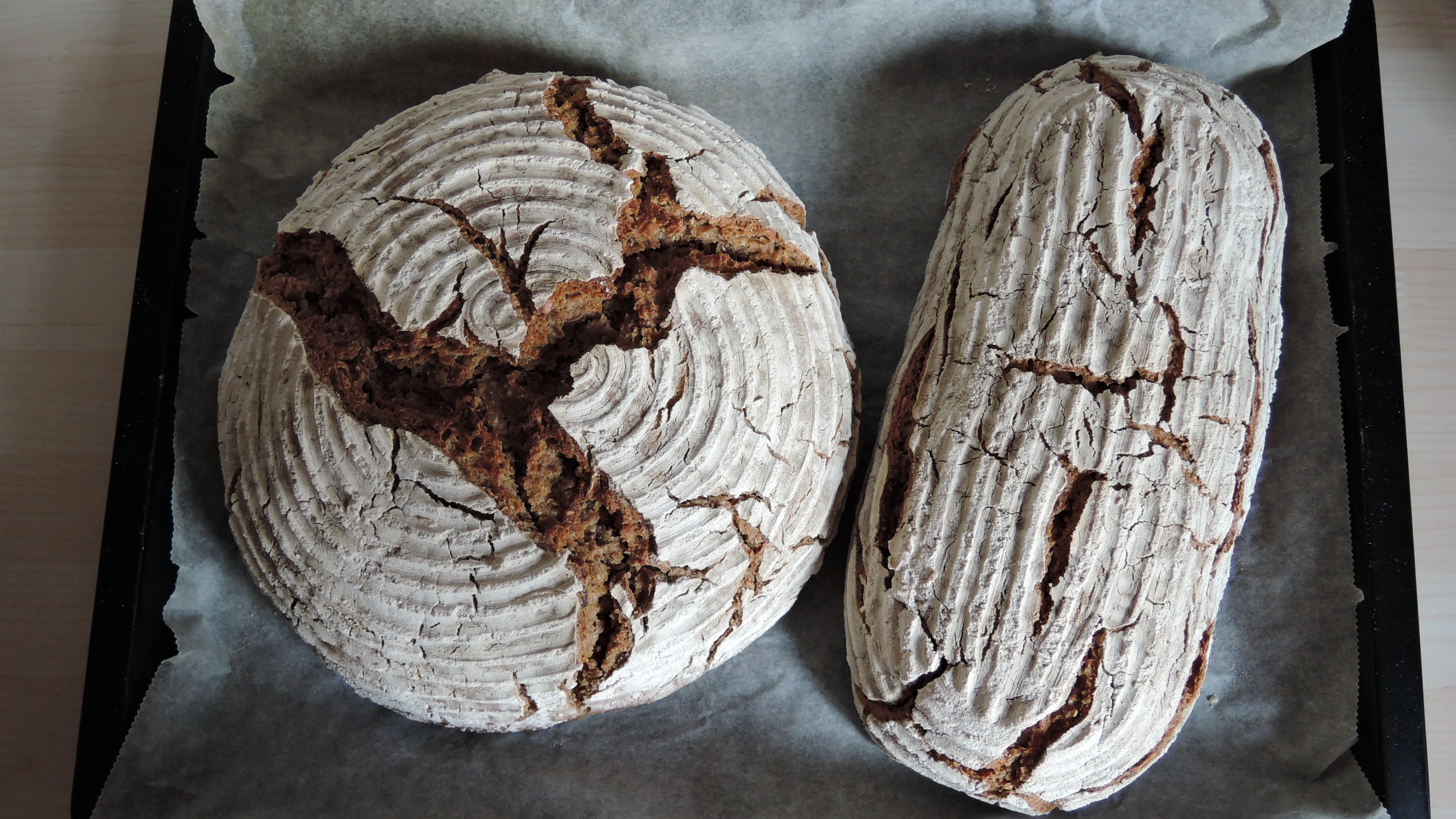 Welcome to my first video tutorial about making your own sourdough bread!
Here you can find a short text summary, in addition to the video:
Combine 300g sourdough with
650g whole meal rye-flour, 350g whole meal spelt-flour, two tablespoons of salt, one tablespoon classic bread spice, one tablespoon raw cane sugar, and 750ml of warm water.
Knead until it became homogenous, and let the dough rest in a closed box for twelve hours.
Take the dough out of the box, knead it, and let it rest in a closed box for another 8 hours.
Then take the dough out again. If you want, you can add some seeds (sunflower seeds, pumpkin seeds, linseed, sesame seeds, etc.) before finally kneading the dough.
Now divide the dough into two halves and put them into two baking baskets, which had been dusted with flour previously. Cover the baskets with a clean tea towel and let the dough rest for two hours.
Afterwards, place the dough on the baking tray and put it into the pre-heated oven for 50 minutes at 180°C.
Have fun baking and enjoy your self-made sourdough bread!
Equipment: Nikon Coolpix P7700 + Cullman Magnesit tripod
Software: Windows Movie Maker
Film location: my kitchen
Background music: Massive Attack – Teardrop