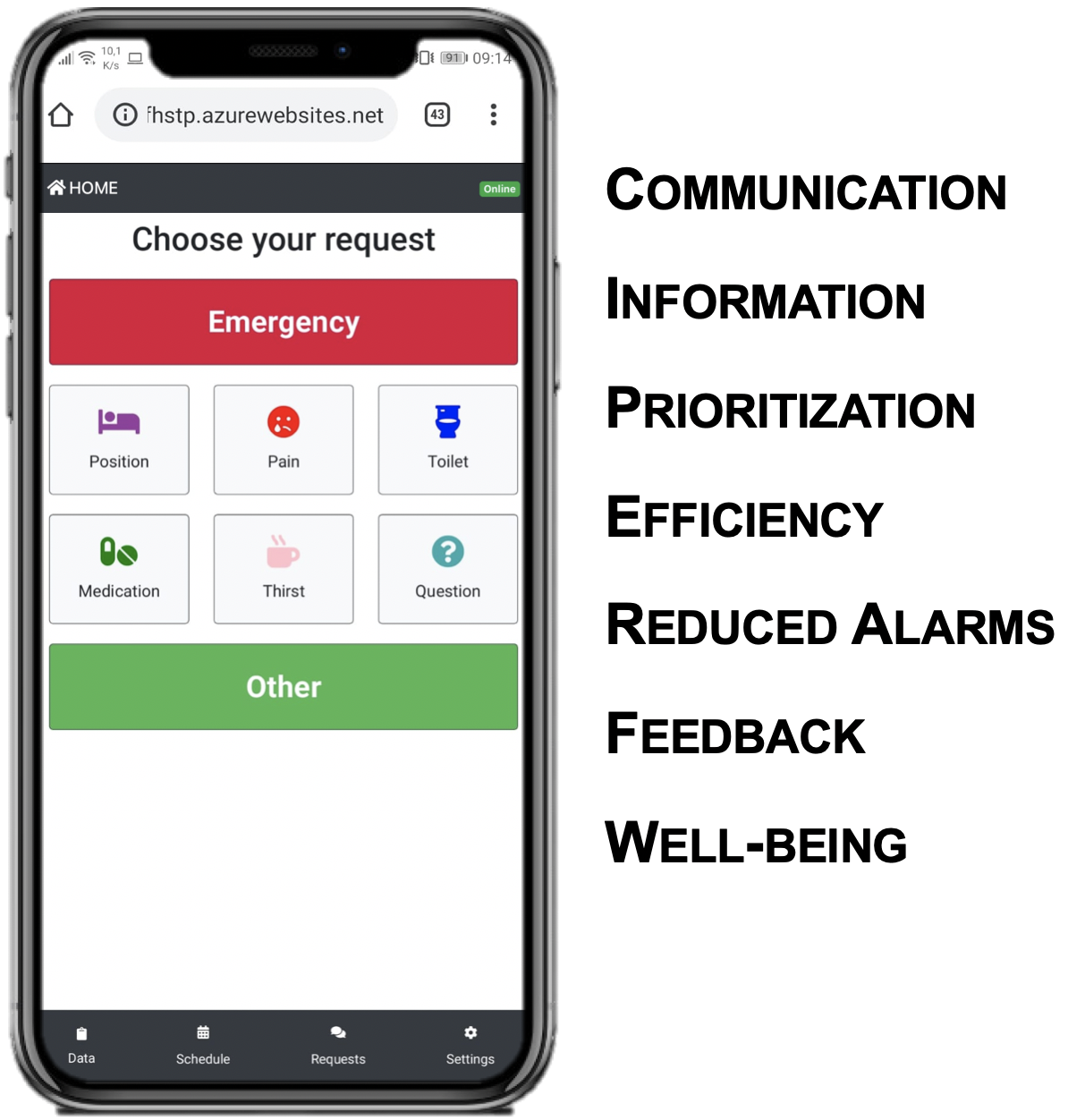 INTRODUCTION
With the conventional nurse call button, there is no differentiation between requests. Every alarm has to be regarded as urgent. Thus, we have developed a prototype of a smart and affordable nurse call system.
PAR®OT – CALL ME BY YOUR NEED
A web browser-based application that prioritizes requests and enables the healthcare professional to work more efficiently.

The patient gets to choose from a list of the most frequent patient requests. Once a request has been selected, nurses can respond to it. No more shrill alarms, unnecessary disturbances or ambiguity about alarms.

PAR®OT ESTABLISHES COMMUNICATION.
USE YOUR OWN DEVICE
FOR PATIENTS AND HEALTH CARE WORKERS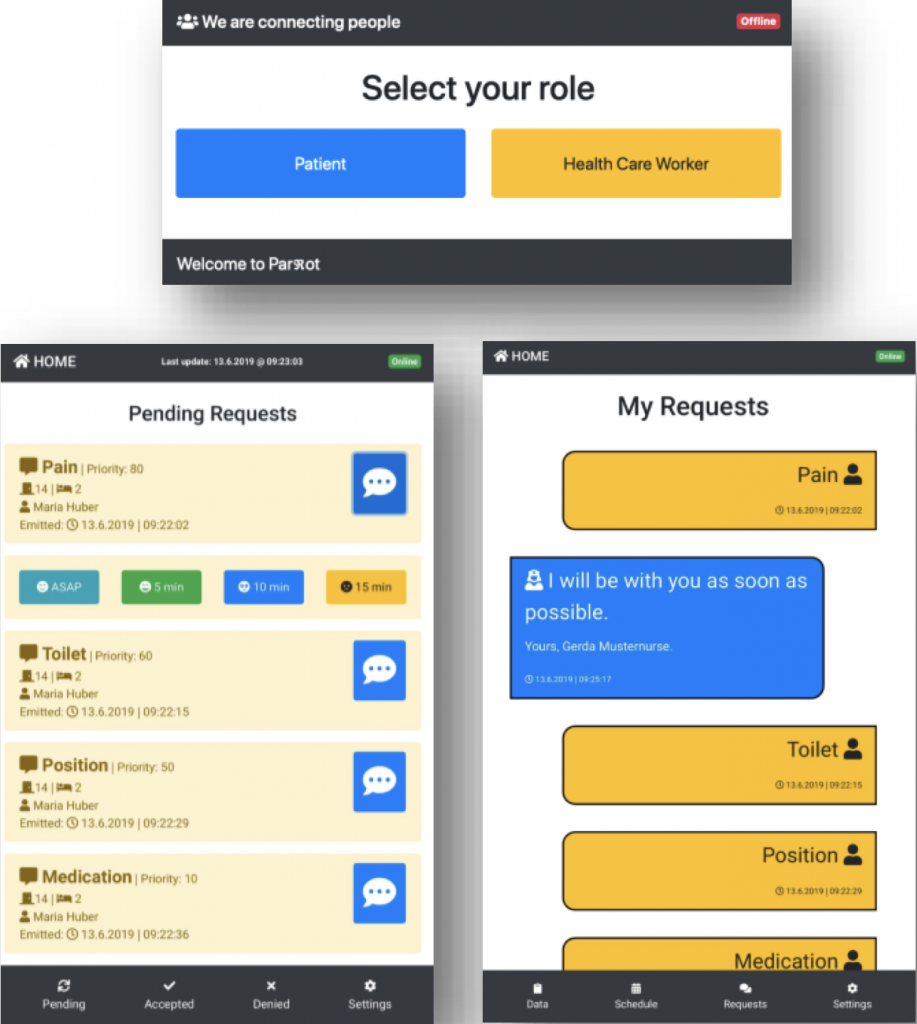 Healthcare professionals receive patient requests arranged by their urgency with options to send responses. These are then displayed in the "Requests" section of the patient application, providing instant feedback to the patient.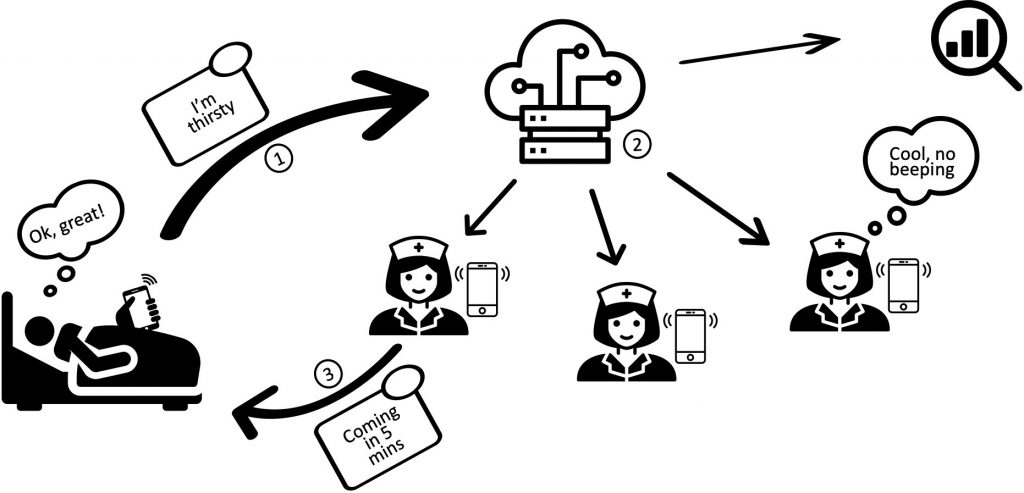 A project at the St. Pölten University of Applied Sciences Master Program Digitale Healthcare
Project Coach: FH-Prof. Jakob Doppler, MSc
Brochure vector created by katemangostar – www.freepik.com