Maintaining a healthy body and being able to make healthy decisions is hardly possible if we do not have basic understanding and knowledge of how the human body and its organs work and what they need for continuing their effective behavior. Having your mind set on healthy choices should start at the children's age – and using the setting of primary schools is a valid way of enabling people with health knowledge. And this is where KARLI comes into action!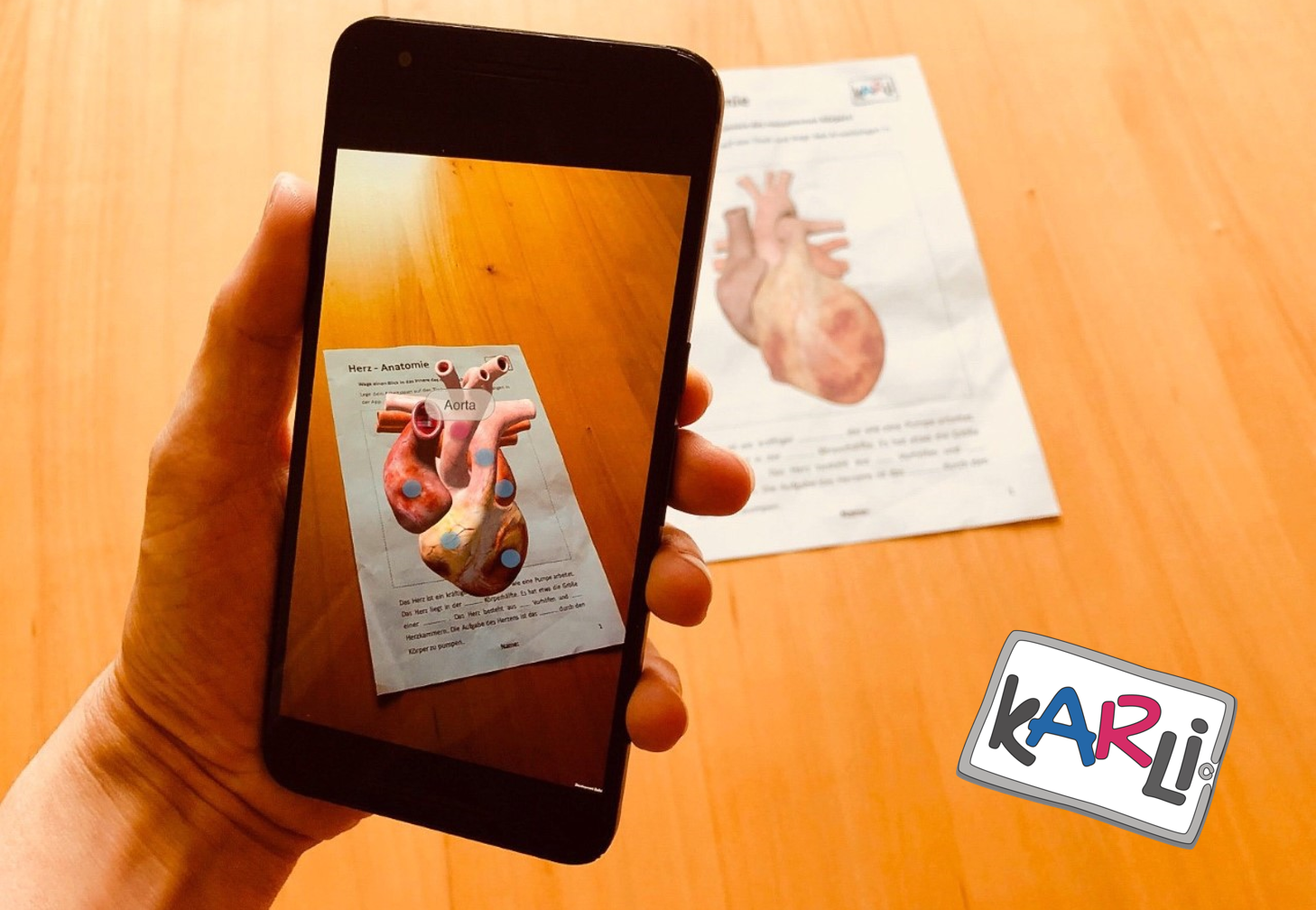 KARLI is an augmented reality app for in-school use and is meant to enrich the way children in primary school are learning about the human body, its anatomy and its functions. The focus has been set on "Primary Level II" (children aged 8 to 10 years). In addition to an extended literature research, numerous interviews with teachers and teaching students have been performed to gain insights into existing systems and didactic needs for this age group. This made it possible to develop an "age-appropriate" user-interface as well as a "kidfriendly" user-interaction design and content, which perfectly support knowledge transfer. 
A main goal of KARLI is to enable students to gain a 360-degree insight into the human body by exploring certain body parts and functions via augmented reality. The whole concept of KARLI is based on the idea of letting children explore the new information presented to them independently. Therefore, we offer our 3D augmented reality app (containing the main learning material and a quiz for check-ups) as well as a worksheet for triggering the AR mode and summarizing the teaching content. The use of augmented reality in education is meant to lead to a better understanding of the subject, of promoted transfer into long-term memory, better collaboration and increased motivation of the students.  
The prototype of KARLI (developed with Adobe XD) contains the visualization of a possible sequence of events within the first implementation of KARLI – the human heart. The kids are meant to get a feeling of how the human heart looks and works, explained with detailed graphs, images and mini-games. After a successful implementation in Unity, adding other organs or structures of the human body could be taken into consideration. 
For the implementation the project group used the following programs: 
Unity & AR Core

 

Autodesk Maya 2018

 

Adobe 

XD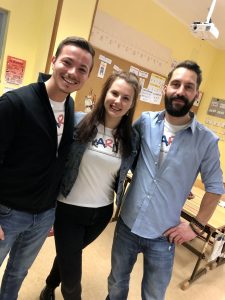 In winter term 2019, KARLI was tested and evaluated together with a partner school, the primary school Neuhofen an der Krems in Upper Austria. Students of the third- and fourth-class level were able to test and use the application for a certain test period, followed by filling in a questionnaire about user and learning experience as well as user satisfaction.
The following section is a summary of the main evaluation results: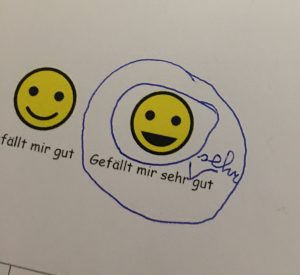 Facing the results of worksheet and feedback questionnaire, as well as the evaluators' perceptions while monitoring the sessions, KARLI turned out to be an easy-to-use and easy-to-understand app which the children operated on instinctively. During the test session the children had to fill in a gap text on the KARLI worksheet by looking up the missing information in the app. KARLI proved to be a sufficient tool for fulfilling this task and the children seemed to be satisfied with using it for answering the questions and experienced fun while doing so. Furthermore, the children expressed the wish to have KARLI integrated into traditional school lessons, which led us to thinking that their subjective learning experience had been of an appropriate level. In general, kids like to repeat tasks they enjoyed doing. This has been proved by their intention to work with KARLI again, which can be seen as a positive factor in subjective learning satisfaction and appropriate usability of KARLI.
The project group behind KARLI is happy and proud to announce that the concept of the project has won the Wissen.schaf[f]t.Zukunft Preis 2019, ceremonially awarded at the NÖ Wissenschaftsgala.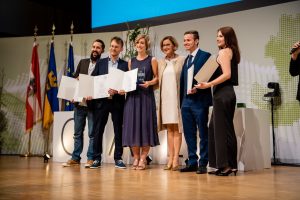 For spreading the idea and the concept of KARLI as digital approach in health education and building health literacy, the project was presented at various events:
Philips Innovation Lounge @ European Forum Alpbach (Alpbach, August 2019)
5th ÖPGK Conference on Health Literacy (St. Pölten, September 2019)
bottish online conference on "Augmenting Healthcare" (online, September 2019)
Open House at Ministry of Education (Vienna, October 2019)
Furthermore, KARLI was invited to be presented at the regional government of Lower Austria and is now in joint negotiation about future developments.
——————————————————————
A project at the St. Pölten University of Applied Sciences
Master Program Digital Healthcare
Team members: Michael Andorfer, BSc / Patrick Knogler, BSc / Anna-Maria Lienhart, BSc / Johannes Panzenböck, BSc / Mariella Seel, BA
Supervisor: Andreas Jakl, MSc